Naked Fashion: The New Sustainable Fashion Revolution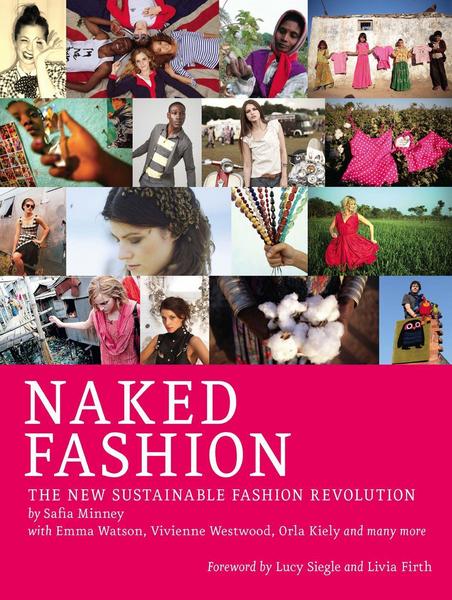 Verlag: New Internationalist
Naked Fashion invites you to join the movement of consumers, entrepreneurs, and creative professionals who are using their purchasing power, talents, and experience to make fashion more sustainable.
Anyone with an active interest in fashion and where our clothes come from or looking for a career in fashion and the media will find inspiration and advice on how to make a difference.
Designers and creatives from all over the world—including photographers, models, illustrators, actors, and journalists—talk about what they are doing differently to make fashion more sustainable:
Emma Watson explains why fair trade fashion is so important to her
Summer Rayne Oakes describes how she took on the model agencies
Vivienne Westwood talks high-fashion without the high stakes for the planet
Inside you will find fair trade and environment, styling and modeling, up-cycling and "slow" fashion, how we can change the high street, an ethical brand directory, and stunning visuals throughout.
Safia Minney is founder and CEO of fair trade and sustainable fashion label People Tree. She has turned a lifelong interest in environment, trade, and social justice issues into an award-winning social business. Minney is widely regarded as a leader in the fair trade movement and has been awarded Outstanding Social Entrepreneur by the World Economic Forum and an MBE for her work in fair trade and the fashion industry.