Shaping Sustainable Fashion: Changing the Way We Make and Use Clothes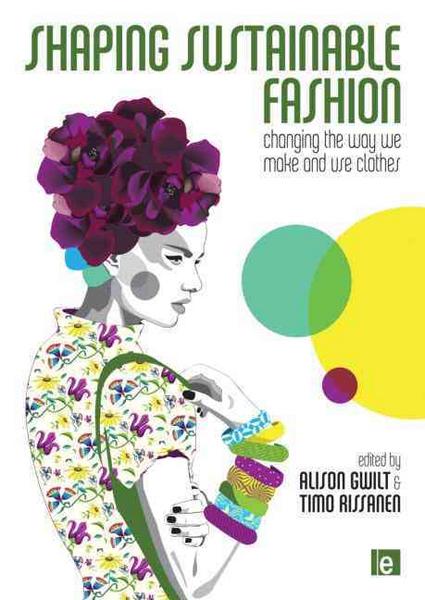 Autor:in: Alison Gwilt, Timo Rissanen
Verlag: Paperbackshop Uk Import
The production, use and eventual disposal of most clothing is environmentally damaging, and many fashion and textile designers are becoming keen to employ more sustainable strategies in their work.
This book provides a practical guide to the ways in which designers are creating fashion with less waste and greater durability. Based on the results of extensive research into lifecycle approaches to sustainable fashion, the book is divided into four sections:
source: explores the motivations for the selection of materials for fashion garments and suggests that garments can be made from materials that also assist in the management of textile waste
make: discusses the differing approaches to the design and manufacture of sustainable fashion garments that can also provide the opportunity for waste control and minimization
use: explores schemes that encourage the consumer to engage in slow fashion consumption
last: examines alternative solutions to the predictable fate of most garments: landfill.
Illustrated throughout with case studies of best practice from international designers and fashion labels and written in a practical, accessible style, this is a must-have guide for fashion and textile designers and students in their areas.
Alison Gwilt is the Course Director for Fashion & Textile Design at the University of Technology Sydney, Australia and is a fashion design academic and researcher who has been exploring sustainable solutions and strategies for fashion and textile design through her practice-based research activities and PhD studies. She has more than 18 years experience in academia managing and lecturing in fashion and textiles design in the UK, New Zealand and Australia. Timo Rissanen is the Assistant Professor of Fashion Design and Sustainability at Parsons The New School for Design in New York. His fashion design practice is informed by inquisitive patternmaking and broad sustainability concerns.